# 1. How Kushalta started her journey with Angels?
# 2. How Kushalta protected her husband's building and saved many lives?
# 3. How Kushalta helped people in recovering their businesses with the help of Angels?
# 4. How Kushalta helped a lady in conceiving?
# 5. How Kushalta helped her sister-in-law in overcoming her health issues?
# 6. How Things have become easier for Kushalta after connecting with Angels?
# 7. How Kushalta has been able to work on her relationship with her husband and mother?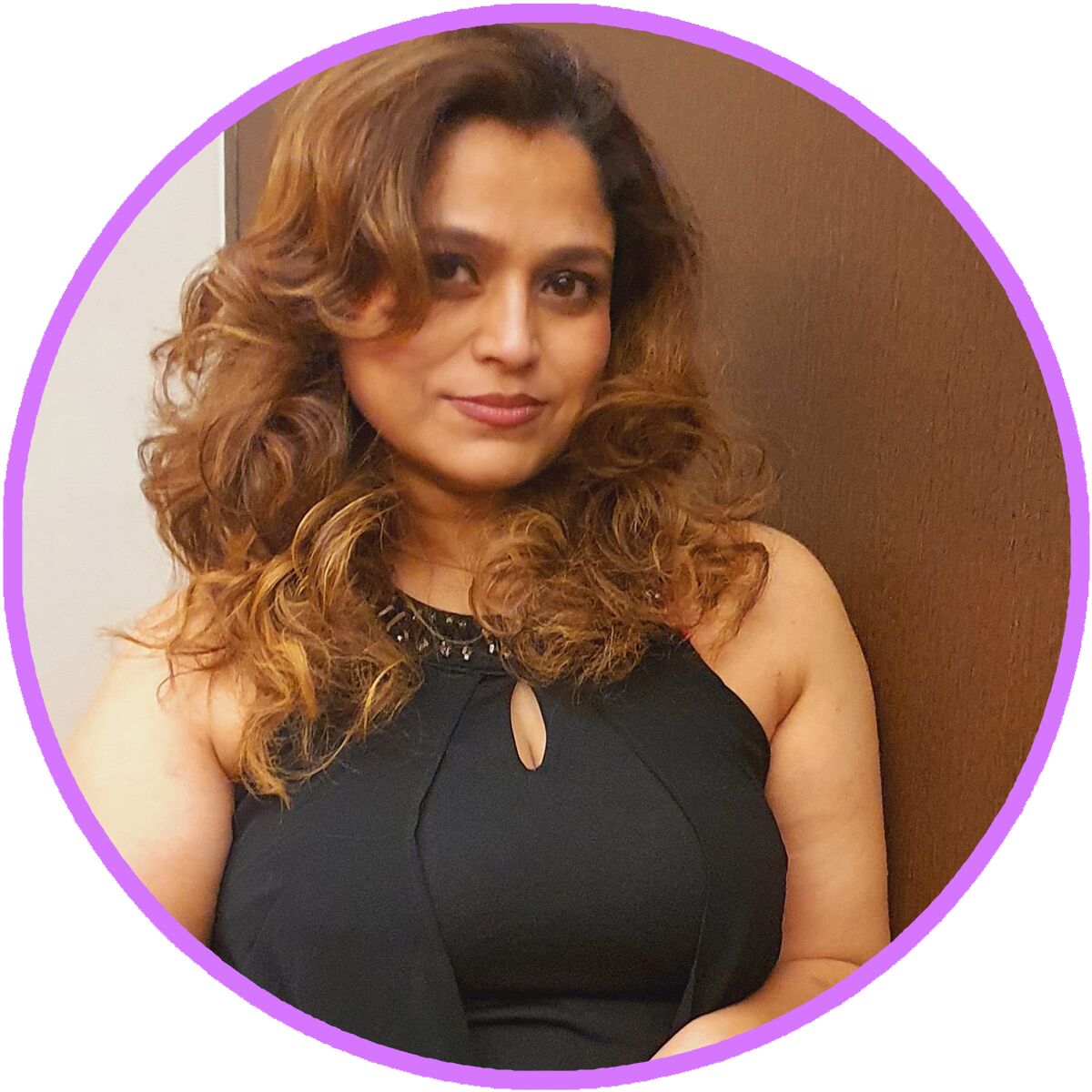 Meet Kushalta, who is a healer, based out in Delhi. She helps people in overcoming all the challenges related to relationships, career, money, and others. She was suffering a lot because of her past painful memories and was unable to get rid of them. She was not emotionally independent and lacked confidence. Her relations with her mother and husband were not that good and she faced a lot of difficulty in her life. She had issues with self-worth and was looking for a way to work on it.
However, she felt the need to communicate with Angels so that she can gain valuable knowledge of life, which can make her life easier. She wanted to get rid of her painful memories and learn to let things go. Also, she wanted to add value to her life and understand the journey of a soul. She wanted to overcome all the challenges and start fresh.
As a result, she found a tremendous change in her after communicating with Angels. She worked on her relationships, got financial stability, and peace in her life. She learned how to help others and get rid of past painful memories. Things that cause her harm, she shifts her energy. She has understood the real meaning of life and nothing bothers her now.
This is how I started my journey with Angels
I always assumed that Angels belong to a particular religion. One day, I got to know about switchwords from one of my students. I browsed it on the internet and got connected to a group where they used to teach Angel healings. I joined the course but I always had this thing that my god may get angry at me due to this. So, it was like there was a lack of faith. Due to this, I tried to search more about Angels. I saw Nitin Sir videos and with the help of those videos, I cleared my all doubts regarding Angels. Later, I got to know about the Basic Angel Course and started it to have an insight into Angels. Then, I moved to an advanced level and my journey began with Angels.
I get a lot of help from Archangel Uriel Archangel Raphael and I feel them around me. I usually see shades of Archangel Uriel. I ask for help from Archangel Raphael whenever I get ill and feel him around me. So, it's like he is my protector.
I protected my husband's building, which saved many lives
My husband is a builder and had a building in Okhla. Due to a lot of rain, the wall in the base of that building got damaged and the building tilted. No one was in the building when this happened. We went to the building the next day and I started invoking Angels. The repair work started, which went for several days and I used to pray Angels to protect the workers who were working and building. A lot of lives were at risk and I felt as if they were Angels who were protecting the building and lives of many. This is something, which was not possible without Angels.
I have helped people in recovering their businesses
From the past few months, I have helped many people who were worried about their business and in a situation of a standstill. They have been benefited a lot from healings. The results were so amazing that even those businesses which were in the condition of getting shut down started running like anything. All of them show gratitude to me and thank Angels.
I helped my husband and a client in getting profit in his business
I am so happy to share that with the help of healings, my husband has been able to get three times more profit than he usually gets. My husband was planning to expand his business and get more profit but some problems were coming in it. For this, I thought of applying Angel healing and after that, the results were just mind-boggling. My husband got more profit in his business and we are very happy today. I am leading a very happy life and my family keeps me on priority when it comes to management or turning negative thoughts into positive ones.
The same thing happened with my client. I helped him with the same method and today, she is running her business successfully. I just asked her to have faith in Angels and trust in me. The results were something that was unexpected.
I helped a lady in conceiving
There was a lady who was not able to conceive and had three unsuccessful IVF. She shared with me and I applied healings. Within a few days, she shared the good news with me. An ultrasound was supposed to be conducted for checking the heartbeat of the child and there was no heartbeat. So, she asked me to do the tarot card reading. The cards were not positive and I decided not to give her healings. But when she was in front of me I couldn't say no to her. I did the same reading for myself and the reading indicated that I must take her healing. I performed one month healing in 28 days. After that, when she went for the ultrasound, the baby was completely fine. Today, the baby is healthy and the lady is eight months pregnant. This incident is something that I feel much attached to being a mother. I am very happy to share that due to my efforts, a baby is going to come into this world.
I helped my sister-in-law in overcomingher health issues
My sister-in-law was going through thyroid issues and experienced slip disks as well. She was suffering a lot due to her health. I told her about Archangel Raphael and shared some of the videos of Nitin sir. I started her healing for health and her health got better than before. With the help of Angels, she has been able to bring the change, which she always wanted to bring. She has started applying techniques at her home as well due to which she feels that Angels are with her. She has also started connecting with Angels.
Things have become smooth after connecting with Angels
Though it was lockdown last year, we managed to keep our labours with us and bear their expense. My daughter's admission to college happened successfully and she got very good marks in her 12th. It feels like after connecting with Angels, we are experiencing abundance. The business of my husband is going well and I am also getting students of yoga. As per the guidance of Nitin sir, I started reading books though I used to run away from them. Now, it feels like I cannot live without reading books, which have helped me in getting a lot of knowledge and have made my life easier. I have understood the journey of the soul.
I have been able to work on my relationships with my mother and husband
My mother was a money-minded woman and used to look for shortcuts. When I was about fourteen years, she thought to generate money through me. This is something that I cannot forget. After that, I did love marriage and my mother was against it. After marriage, my husband was short-tempered and used to do violence. This was something that I could not share with my parents. So I can say that I have spent 15 years of marriage in suffocation. Things were inside me but I never pretended it to anyone. These painful memories used to come into my mind and take me to that zone. Now, I have learned that a soul comes with all the learnings that are required. So, I don't have any complaints from anyone because this was what their soul learned. I have turned neutral. I enjoy my life but the baggage that I used to carry has been eliminated. I have learned how to let things go and give no response. I know how to change my energy and maximize positive energy within me.
If I had not done the Nine-Step Process, then I would be like any other lady who shouts at her kids. Financial issues got solved all because of this course. After doing this course, I know I am very lucky and this is something that has settled in my mind. Today, I am happy with my journey and have clarity in mind. Due to this course, I have been able to change my life and of others as well.
To all those women who suffer a lack of self-worthiness, I would like to say that until we trust ourselves, we cannot trust anyone. You need to accept that you have unique qualities and faults; they belong to you. You must see that you possess different qualities, which makes you different from others. Trust yourself and be confident because it can help you to overcome every situation in your life.
For those, who don't complete journey till the Nine-Step Process, I would like to say that it is not possible to get results from things that are incomplete. If you want to get the essence of something that you have started, then it is important to complete it. All that will go in vain, which you have learned. It's better not to start if you can't complete but don't leave it in between. So, make sure you complete what you have started to get the full result.
I get so many queries from people like how to talk with Angels, Is it safe to talking to my angel, how to talk to Guardian Angel, Is there any process of talking to your guardian angel, If we learn the process online is it possible to talk to your guardian angel online, how to communicate with Angels, What are Angel Communication numbers, How Angels communicating through numbers, What are the ways Angels Communicate with you, How to connect with Angels, Is it possible to connecting with your Angels. The Answer of the above questions are Online Basic Angel Course
How Can I enrol myself in Online Basic Angel Course? Click Here
If you have any queries related to Angels, you can Connect me on 9971400377 or whatsapp me at 9971400377